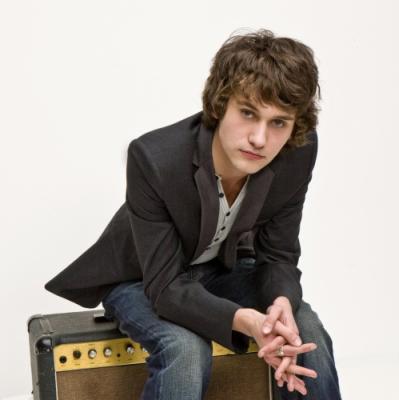 Jovencísimo (20 años) británico que ha debutado con su primer disco del que se extrae esta joya pop, un hit irresistible que nos recuerda muchísimo a las melodías de Phil Seymour. Además con cierto éxito en listas de ventas en UK.
Se pega a tu cerebro a primera escucha. Toda una perfect pop song.
Recomendada por el POPCHEF
Y esto se dice de Sam Beeton en la prensa inglesa:
The next big thing: Sam Beeton

By Adrian Thrills
Last updated at 1:41 AM on 15th August 2008
WHO IS HE?
A Nottingham teenager who has just written one of the feelgood singles of the summer.
WHY THE FUSS?
Sam's song, What You Look For, has already been made single of the week by Jo Whiley on Radio 1. His breezy, sun-kissed tunes will also be entertaining fans at this weekend's V Festival.
WHO DOES HE SOUND LIKE?
Paul Simon - if the American singer was 19 and hailed from the East Midlands.
WHAT'S THE STORY?
Sam was inspired to pick up a guitar by his dad, who played in local punk group the Drains but who also loved The Beatles. The youngster sang in a pop-punk band at school and even toyed with the nu-metal of Limp Bizkit before landing a residency as an acoustic performer in a local pub, The Old Volunteer. He began singing Nina Simone covers, but soon moved on to his own songs.
"what you look for"
http://www.goear.com/listen.php?v=7e08373