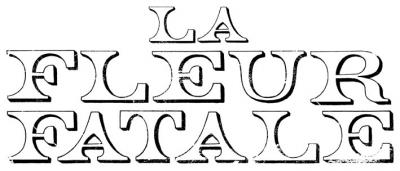 no se que tienen las bandas suecas para componer magníficas canciones. Este es otro ejemplo.
http://www.goear.com/listen/1877849/Sting-Me-Le-Fleur-Fatale
de swedish invasion:
On their second release, Silent Revolution, you'll hear many familiar sounds and styles. Be it the Beatles, the Beach Boys, the Stone Roses, Super Furry Animals, or, fellow countrymen, Soundtrack of Our Lives, just to name a few. Still, you hear influence, and not imitation on this psychedelic, brit-pop album. Its smooth sounding, with a spacey feel, yet is still relatable and well understood. It's doesn't go into those weird and confusing areas that often coincide with trippy recordings.

All of the songs on Silent Revolution are good, and they vary enough that I find it hard to believe that there isn't something here for everyone. Be you a Beatles fan or a Stones fan, you'll still find something to your liking (which has always seemed improbable). Personally my favorites are "Hung Up On a Dream" and "Unreal City", but it really depends on your mood with each listen. La Fleur Fatale keep the songs fresh with the varied rhythms, production, and instruments from song to song.

I had to admit, I am not a fan of the album title though. It seems if I was a band, my revolution would be LOUD, not silent. I can't help but penalize the review a little for it. I mean if you were making music, the last thing you would want your revolution to be is silent, right. Still, do check out Silent Revolution. It is remarkable how La Fleur Fatale can be rock and mellow, familiar and not, and new and old all at once.